For many people this is their first time attending a counselling session. It's natural to feel a bit unsure about what to expect, or what you're meant to do before, during and after a session. This article aims to clarify these topics, and we also provide you with tips to get the most out of your sessions.
What's the point of counselling if it's just talking?
Just for a moment, consider our world leaders – the Prime Ministers, Presidents and diplomats who represent each country. It's taken for granted these people fulfil some important function, but really most of their time is spent in meetings, talking with people for many hours each day. But they aren't just talking – they're analysing data, devising strategies, assessing outcomes, collaborating and negotiating to achieve worthwhile goals.
In exactly the same way, counselling involves a discussion between two people who are both experts in their particular domains of knowledge. A counsellor has expertise in assessment, formulation (conceptualisation of issues), strategy and collaboration. On the other hand, a client is an expert in their own life – they have lived, experienced, and reflected upon an almost endless stream of events over many years, recognising patterns and consistencies that give rise to a model of themselves and their world.
If you put two experts in a room then they are likely to achieve a good outcome. Counsellors don't regard their clients as helpless patients, but instead see them as intelligent individuals with a wealth of knowledge. And that's what counselling is about – discussing issues, sorting through various factors that promote or hinder success, and jointly devising strategies to move forwards.
Apart from solving issues, counselling also fulfils other important human needs that often aren't met in our daily interactions – such as the need to be heard and understood, to feel supported and encouraged, and to simply know someone is there to listen when times are tough.
Do counsellors prescribe medication?
Only medical doctors and psychiatrists prescribe medications, and they spend many years learning about chemistry and pharmacology so they can choose the right medications for the right conditions. Conversely, counsellors and psychologists spend the same amount of time (usually between four to seven years) learning less about cells and molecules, and more about emotions, cognition, personality, family and relationships. Although most psychologists have a good understanding of the neural (brain) systems underlying behaviour, we work at the level of human interaction to help our clients achieve their goals and produce lasting, positive change.
"Counselling also fulfils other important human needs that often aren't met in our daily interactions – such as the need to be heard and understood, to feel supported and encouraged, and to simply know someone is there to listen when times are tough"
However, sometimes a counsellor may recommend a client sees their GP for medication, usually when psychological symptoms are quite severe and prevent a client from engaging with the counselling process.
What will we talk about?
This is an area in which the cinema and TV have created entertaining, though somewhat exaggerated perceptions of what occurs during a counselling session. Most importantly, clients are not expected to disclose any of their highly personal experiences until they feel ready. Trust is important in counselling, and until trust has developed most clients feel more comfortable discussing the here-and-now – specifically the issues that have lead them to seek counselling.
For example, the following five topics are often discussed in the first session:
1) What is the main issue you would like to discuss?
Common issues involve work, relationships, depression and anxiety, but there are a vast range of reasons for why people seek counselling. For example, social anxiety, addictions, eating disorders, body image issues, loneliness and emptiness are just some of the issues counsellors address with their clients every day.
2) What are the recent series of events that prompted you to search for a counselling service?
Usually clients only seek professional assistance when their circumstances have become critical ('really bad') or overwhelming. It's useful for your counsellor to understand what happened just before your decision to make contact with us. We're hoping the accessibility and low-cost of OnlineCounseling.com.au will encourage people to speak with a counsellor before their situation escalates.
3) Who are the most important people in your life?
Humans are social creatures by nature, and our interactions with the people we consider most important have a strong impact on our psychological state. Counsellors will often ask about the important people in your life, and how they affect your well-being.
4) If you could change something about you or your life, anything at all, what would it be?
Do you often think about some aspect of yourself or your life you would like to change? The contents of recurring thoughts (eg. "I hate my job", "Is my partner faithful?") often determine our moods, and subsequently our emotional reactions to people and events.
5) What do you want to get out of counselling – what are your 'objectives'?
Different people want different things out of counselling. Being clear about the reasons you are choosing to undertake counselling can help you prepare for a successful counselling experience.
Is there a specific issue you want to work on, such as anger management or changing career? Or do you simply want someone to talk to after a hard day at work? It's important for your counsellor to understand your goals so we can meet your expectations.
How often should I book an appointment?
At least once per week initially, so you can start to form a trusting, therapeutic relationship with your counsellor. Often the most important issues are only disclosed once a client is familiar with their counsellor and the counselling process. Put another way, sporadic appointments (greater than one week apart) aren't conducive to building on gains from the previous session. Momentum plays a key role in overcoming inertia to change, and once a client understands their issues and what they need to do then the frequency of counselling sessions can be scaled back to once every two, three or four weeks.
Some regular clients book three or four 30-minute appointments per week, while others prefer to check-in only when they need some extra support. You have complete control over the frequency of counselling appointments, and you will never be pressured to make further appointments if you aren't ready. In other words, you aren't locked in to a series of sessions and can stop at any time.
How do I prepare for the first session?
Preparation before the first session is optional, but can greatly assist your counsellor to understand your circumstances more efficiently. From my observations, clients who prepare for 5 to 10 minutes before each session tend to be much more satisfied with their progress. As you can imagine, positive outcomes are achieved more rapidly when a counsellor has access to useful information relevant to the issues being discussed.
Preparation is as simple as making a few notes prior to your session. Again we need to emphasise these preparations are optional, but will help you get the most out of your sessions:
1. Complete the 'New Client Intake Form' (link emailed after registration). The form consists of a series of checkboxes and short statements that help orient your counsellor to your present circumstances.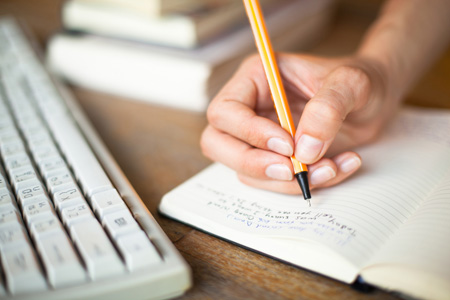 2. Make some dot-point notes about the issues troubling you the most. Even a few keywords can help steer a counselling session in the right direction.
Counselling isn't like an exam – you're allowed to bring your notes with you and refer to them as much as you like. Some clients even like to read some passages from their notes if they have some trouble thinking of the right words during a session.
3. Make a list of any medications and supplements you're taking, including the dosage and frequency. Sometimes medications and supplements can have psychological or emotional effects of which clients are unaware. For example, prolonged use of the sleep promoting herb 'Valerian' can induce a depressive-like state.
4. Note down any questions you have for your counsellor. When meeting for the first time, you may have lots of different questions and concerns. In order to address everything you want to know, write some notes reminding you of the questions you want to ask or the topics you wish to discuss. Bringing these notes to your first session will help you feel less confused and more at ease.
Clients will often start their second session with, "I forgot to ask..", or "I forgot to tell you.." – so making a few notes can help ensure all your questions and important topics are covered in the first session.
5. Please be on time for your appointment. A counsellor may be able to start a few minutes early, but they can never run over-time. Counsellors will usually have another client booked shortly after your session so please be respectful of their time.
6. Online counselling enables clients to connect with their counsellor from any location. No matter where you are, try to find some quiet space where you can speak freely and won't be interrupted for 30 minutes. We want online counselling to be a successful experience for you, but positive outcomes are difficult if your partner / children / housemates / pets are all competing for your attention.
7. Ensure your Skype connection is working prior to booking an appointment. If you don't have a Skype contact to test your video connection, please message (via Skype) the manager of OnlineCounselling.com.au (Jonathon Walker, Skype ID: OCAT.JonW) to request a short test of your video connection.
Helpful tips for during and after a counselling session:
1. As mentioned previously, many clients take notes before a session, but it's also useful for clients to take notes during a session. Please be aware we don't permit the recording of counselling sessions so you may like to invest in a small notebook, or you can even type on your computer keyboard during a session.
2. Be honest with your counsellor. If you're uncomfortable with a question, we would prefer you to say, "I don't want to answer that question right now", rather than over- or under-exaggerate any information. Most frequently this situation occurs with issues of substance use (alcohol and other drugs) or when clients have done something for which they feel ashamed. Although experienced counsellors have heard and discussed most issues many times previously, we will always respect your request to postpone discussion of certain topics and won't ask for more information until you're ready.
3. Don't leave really important topics right until the end of the session. Counsellors are unable to extend counselling sessions under any circumstances, so please ensure you have adequate time to discuss important topics. You are welcome to book another appointment if you run out of time during a session.
Please note, people with suicidal thoughts should be seeing a mental health professional in-person at a clinic, not using an online counselling service.
4. Depending on your counsellor's theoretical orientation, you may be asked to complete some between-session tasks. A counsellor will only ask you to complete these tasks if they're important for your progress, and may include:
monitoring your emotional state, plus situations and thoughts that trigger certain emotional states
monitoring habitual or unhelpful behaviours, such as drinking, smoking, arguing, etc.
practicing mindfulness, meditation or other relaxation techniques
journaling / taking notes on a particular issue
communicating or thinking in new ways, and observing the effects
Between-session tasks can take many forms and greatly depend on the issue being addressed. For general, supportive counselling during tough times, counsellors won't usually request any specific between-session tasks, but brief note-taking is always helpful.
If you've read the above article thoroughly you should now have a good understanding of what counselling involves and how to get the most out of your sessions. However, if you're unable to complete any preparation then don't be deterred from booking your first appointment – it's your counsellor's job to ask the right questions and help you feel at ease. However, you may be more satisfied with your progress if you take 5-10 minutes to prepare for your sessions.
If you have any questions about counselling or any topics discussed in this article, then feel free to Contact Us at any time.
I wish you a very pleasant counselling experience,
Jonathon Walker
Clinical Psychologist
For more information, or to access online counselling services, please visit OnlineCounselling.com.au